Diversity, Inclusion and Anti-Oppression Resources
To be marginalized means there is a hierarchy at work. Some are "in" and some are "out". A structure exists that keep some in power while dis-membering, dis-empowering, dis-enfranchising and excluding others. These systems operate in every aspect of our lives – media, work, church, and even play. To really grow an inclusive community that authentically embraces all, one needs to understand the systems that are at play. This is anti-oppression work.
"The sound of a single door opening can be louder than that of a hundred being slammed shut."

~ Manny Ayala
SHARING JESUS AND THE GOSPEL
We are devoted to serving you at creating sacred spaces with world class, Christ centered yoga resources, events and education.
Sound doctrine, Bible based resources

Authentic, imperfect Christians serving a perfect God.

Judgement free zone, all, as in all, are welcome.

Sharing God's love and spreading the Gospel.
Become an International Registered Christian Yoga Member today!
Individual Member, R-CYA
Trainer, R-CYAT
Master Trainer, R-CYAMT
School, R-CYAS
Master School, R-CYMS
Continued Education Provider, CYA-CEP
Therapist, R-CYATH
Therapist School, R-CYATS
Red logo differentiates our foundation Cornerstone Members [from 2018]
In your relationships with one another, have the same mindset as Christ Jesus. Philippians 2:5
Join Christian yogis worldwide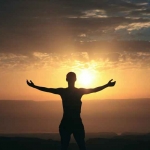 Paul then stood up in the meeting of the Areopagus and said: "People of Athens! I see that in every way you are very religious. For as I walked around and looked carefully at your objects of worship, I even found an altar with this inscription: to an unknown god. So you are ignorant of the very thing you worship and this is what I am going to proclaim to you.
"The God who made the world and everything in it is the Lord of heaven and earth and does not live in temples built by human hands. And He is not served by human hands, as if He needed anything. Rather, He himself gives everyone life and breath and everything else. From one man He made all the nations, that they should inhabit the whole earth; and He marked out their appointed times in history and the boundaries of their lands. God did this so that they would seek Him and perhaps reach out for Him and find Him, though He is not far from any one of us.
'For in Him we live and move and have our being. Acts 17:22-28