Patchwork Fitness, CYA-CEP
Snohomish, WA | Lead Trainer, Andrea Larsen, R-CYAMT | 425.248.9948
Patchwork Fitness offers a wide variety of fitness instruction and continued education opportunities. Both, private and group yoga instruction at your place of business, church or private dwelling with a RYT-200, R-YFT-200 and Yoga Alliance member. Also available is private and group golf lessons with a Class A, PGA Golf Professional

Patchwork Fitness became CYA's first Founding Cornerstone CEP in June of 2018!
---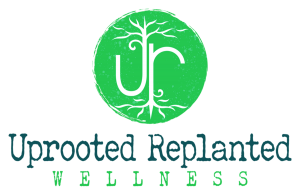 Uprooted Replanted Wellness, R-CYAS
Fort Worth, TX | Lead Trainer Jamie Cuffia, R-CYAMT |
Founder of URW is Jamie Cuffia, a Registered Christian Yoga Master Trainer, R-CYAMT, and trained as a Master Holy Yoga Instructor (M-HYI 500hr) and Yoga Therapist. With over 1000 hours of unique yoga trainings, Jamie offers a special and intimate, Christ-Centered teacher training in the Dallas-Fort Worth area. She also offers private Yoga Therapy sessions.
CYA is honored to have Uprooted Replanted Wellness as a Registered Christian Yoga School.
---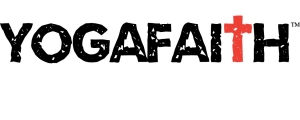 YogaFaith, RYS 200 and 300 hour, R-CYMS
Based in Seattle, WA North America and Global Trainings
Founder Michelle Thielen is an E-RYT 500 and Registered Christian Yoga Master Trainer, R-CYAMT. Often called the Yoga Pastor as she travels and speaks around the world aiding with the restoration of those who suffer from trauma, intense anxiety or depression into healing and freedom.
As a Trauma Sensitive Yoga Trainer, she is passionate about helping others find their purpose and living it out loud while here on earth!
To read an in depth journey into Christian Yoga, you can read her first book Stretching Your Faith.
YogaFaith has been a Registered Yoga Alliance School since 2013 and is a Founding Cornerstone School with the Christian Yoga Association.
---
Yoga Inspired, CYA-CEP, R-CYAS
Columbus, GA
Doraine Bennett and Jeanetta Bodie have offered Christ centered Continued Education Trainings, Workshops as well as a 200 hour Teacher Training with a focus on Vinyasa and Iyengar, since 2017. Founder Doraine opened Yoga Inspired in 2014. She is also a children's book author with over 30 books published!
Their training includes Certification through New Day Yoga, Eddy Marks & Mary Obendorfer (Iyengar), Jules Mitchell, Leslie Howard (pelvic floor), Livia Cohen Shapiro (anusara/psychology), Gina Minyard (Ayerveda) Online workshops with Jenni Rawlings and Sadie Nardini

---